Dinner with a view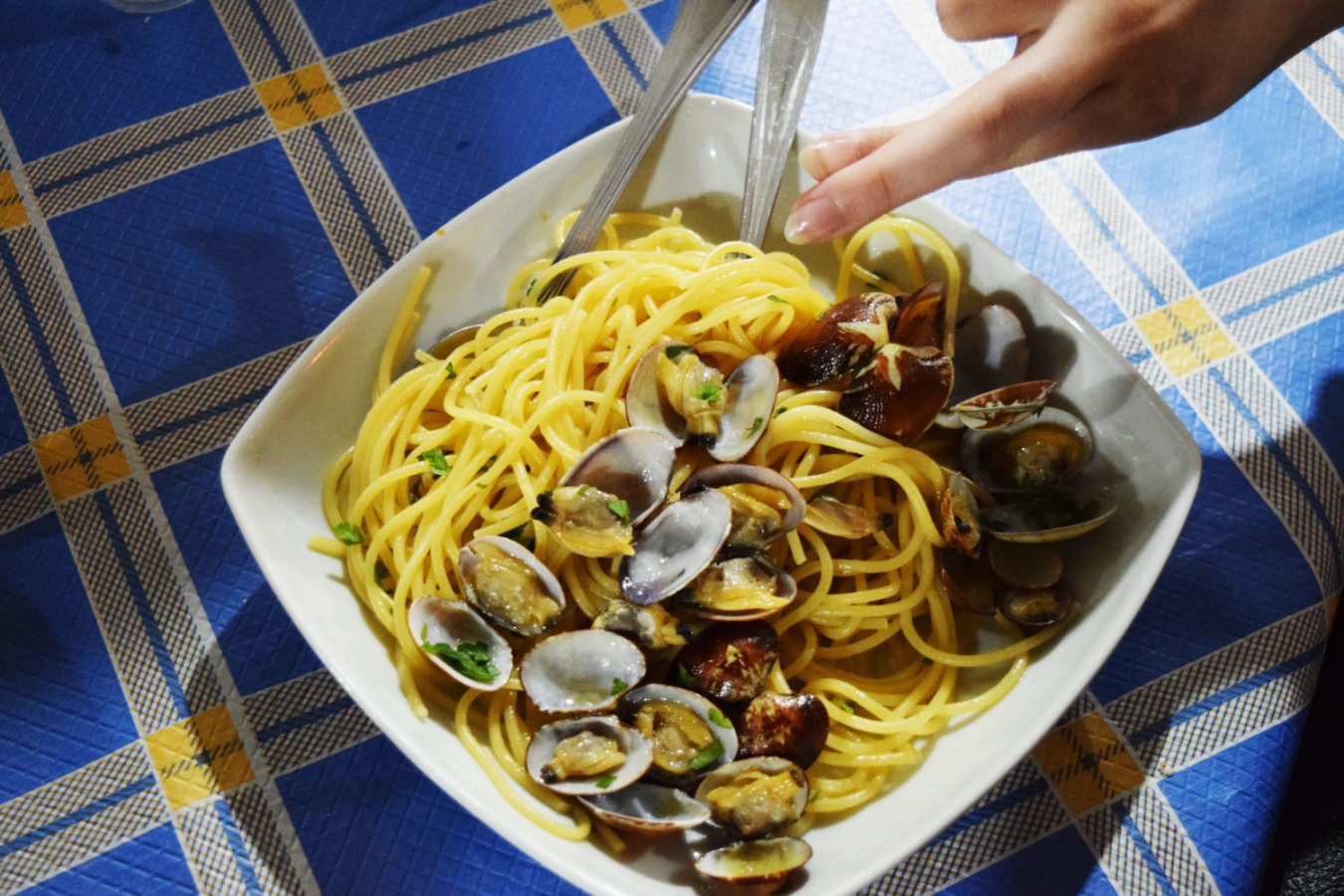 "Wood building, typical of mountain atmosphere, especially alpine one".
This is the classical definition given by dictionaries if you search for the term "Chalet".
Along the coast, we refer to another kind of Chalet, the ones in Castellammare di Stabia, near to Stabiae Thermal Baths and to the renowned shipyard "Fincantieri".
Fresh fish, smell of the sea, view on the Vesuvius: these are the secret ingredients of the famous Chalet in Castellammare di Stabia.
Menù of fresh fish with prices affordable to all, open to any kind of taste need, they offer also fried food and  some appetisers. 
Their history is very ancient.
About 60 years ago, in fact, there was no menus, but it was only possible to eat the typical "biscuits of Castellammare", often brought along with the great variety of water which comes from the sources of the city, above all the famous "Acqua della Madonna".
Nowadays, the Chalet are real restaurants, family-run restaurants.
Once you sit down, a paper tablecloth and a lot of hospitality and simplicity welcome you, the same hospitality which can make you feel at home!
Then, you can soon start with any kind of appetisers: Olives, "Lupini", Croquettes, little Crusts and a lot of Bread!
After this, there are the first courses, few variety but a lot of tradition. Can you say NO to a Pasta with Beans and Mussels?
Then, the famous Caponata, Octopus Salad, a tasting Frying of Shrimps and Calamari, Mussels with Zest.
Don't give up, for those who care about staying in shape, there are also some mix of Grilled Fresh Fish.
All these meals bring the freshness of the sea on the table, the same immense sea, with suffused lights; an amazing scenario as a setting.
However Chalet are not only a place to eat. Street artists cheer your dinner with Neapolitan musics and songs, in an atmosphere of happiness and joy.
Therefore, a dinner at the Chalet is a MUST  for those who want to enjoy and, most of all, "taste" a typical Neapolitan atmosphere. 
So, have you already any plans for this evening?
#MelRoseFriends
---